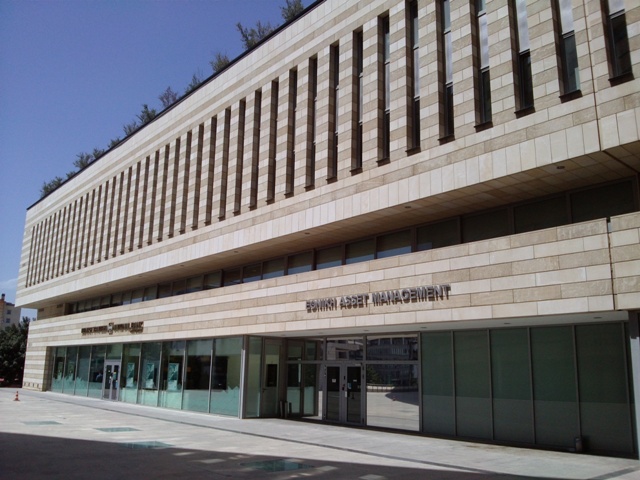 NBG Asset Management M.F.M.C. is the first mutual fund management company established in Greece. Set up in 1972, NBG AM MFMC belongs to the group of the NATIONAL BANK OF GREECE S.A. (NBG) and manages private and institutional client assets.
NBG is one of the biggest and powerful groups of financial services in Greece with dynamic presence in the broader region of Southeast Europe as well in other international markets.
NBG Asset Management M.F.M.C. offers a vast palette of products covering all the investment categories. The wide range of investment products enables investors to create their own tailor-made investment plans, with diversified Mutual Funds portfolios.
The Total Assets under Management as of 31/10/2023 were 2,28 billion euro, and the total number of clients serviced by NBG Asset Management M.F.M.C. are in excess of 48,000, including 64 Institutional investors.
The company manages:
26 Mutual Funds

3 NBG International Funds SICAV (Luxembourg)

1 NBG International Funds FCP (Luxembourg)
Apart from the Mutual Fund Management services, NBG ASSET MANAGEMENT M.F.M.C. offers:
Portfolio Management for Institutional Investors

Portfolio Management for Private Investors

Management of Portfolio Pension Funds and Social Security Mutual Funds -Pension Funds
It also offers a vast range of financial products and services which covers the ever-changing needs of:
Social Security / Pension Funds

Insurance companies

Companies
Further information about Mutual Funds under management and their related documents (Key investor Information Documents (KIIDs, Prospectus etc.) are provided free of charge to the Greek language from the Management Company and the National Bank of Greece's branches and are available on the website of NBG Asset Management M.F.M.C.